Markets
HIGH-TECH IN SPORTS
Performance foam for winning results
Sandwiched designs with cover layers made of fiber plastic composites such as carbon fiber reinforced plastic (CFRP) and core materials such as ROHACELL® and ROHACRYLTM are the trend in high performance sports equipment. The extremely rigid and strong ROHACELL® is an ideal material for lightweight, yet durable components because of its low density. 
With heat and pressure applications, the high-strength ROHACELL® performance foam can be combined with all conventional plastics to create extremely durable composite materials. Composites with cover layers made of materials such as CFRP result in high-strength, rigid designs with extremely low weight. These materials are ideally suited for light, yet durable sports equipment such as cross-country and downhill skis, racing bike wheels, rackets, hockey sticks, snowboards, and surfboards.
ROHACELL® IMPROVES FLEXIBILITY AND DYNAMICS
Evonik's high-tech material is extremely strong and rigid, properties attributable to the even distribution of small air bubbles in the foam structure. The highly rigid ROHACELL® PMI foam can be durably combined with all conventional plastics, by means of bonding or pressing, to give composites capable of taking extreme punishment. This makes it an ideal material for skis that are light as well as robust. The sandwich composite with which the skis are made improves their flexibility and dynamics while keeping their weight to a minimum. The foam's high heat distortion temperature and excellent creep compression resistance also allow considerably reduced production times, which is important to ski manufacturers.
A carbon wheel rim with a special foam core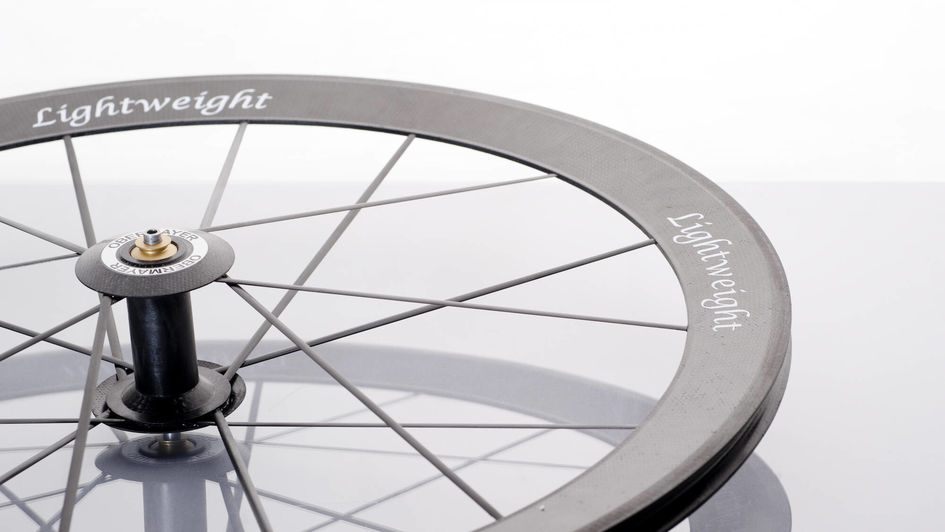 Carbon fiber reinforced polymer (CFRP), or simply carbon, is the premium material of choice for racing bikes these days. Carbon is stronger and more rigid than, for example, aluminum and used for various parts including wheels. The wheels consist of a full-carbon rim with a ROHACELL® foam core. Because it is not just extremely strong and rigid, but also has exceptionally low density, ROHACELL® is an ideal material in components that need to be both lightweight and robust. In combination with the CFRP outer casing, this produces a high-strength, rigid construction that is nonetheless exceptionally lightweight. As a result, none of the physical energy generated by the rider to propel the bike forward is lost in deformation of the wheels. Instead, that energy is efficiently transmitted onto the road.
Because ROHACELL® is particularly heat-deflective and creep resistant, and it can be permanently combined with conventional polymers (by applying heat and pressure) to create extremely resilient compound materials optimal fusion of the CFRP top coatings during the production process can be achieved. This is also a good supporting for these coatings once they are exposed to the stress of competitive racing.
Extremely tough composite for more control and less weight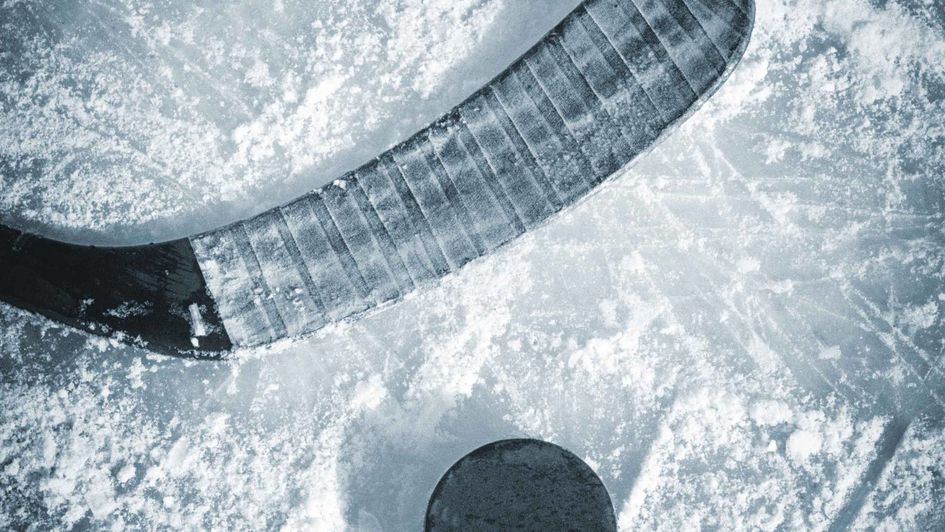 Attacking, passing, defending: ice hockey sticks are put under a lot of pressure during a game. ROHACELL® foam is used as a structural core in the blade – the lower part of the stick used for hitting and directing the puck. The high-tech material from Evonik is extremely rigid and good at withstanding extreme temperatures, which is very important when producing the sticks. The foam is extremely stable, ensuring that the blade does not break and the player has unmatched puck control. The high durability and lack of material fatigue are additional valuable benefits. Ice hockey players expect sticks with a blade structure that doesn't change, even after many hits and that feels the same each time they touch the puck. In addition, the puck should remain under control after it has been shot and not bounce off the blade. ROHACELL® absorbs the impact energy, allowing players to quickly control the stick and increase the pace of the game.
Learn more about other high performance materials for sports applications