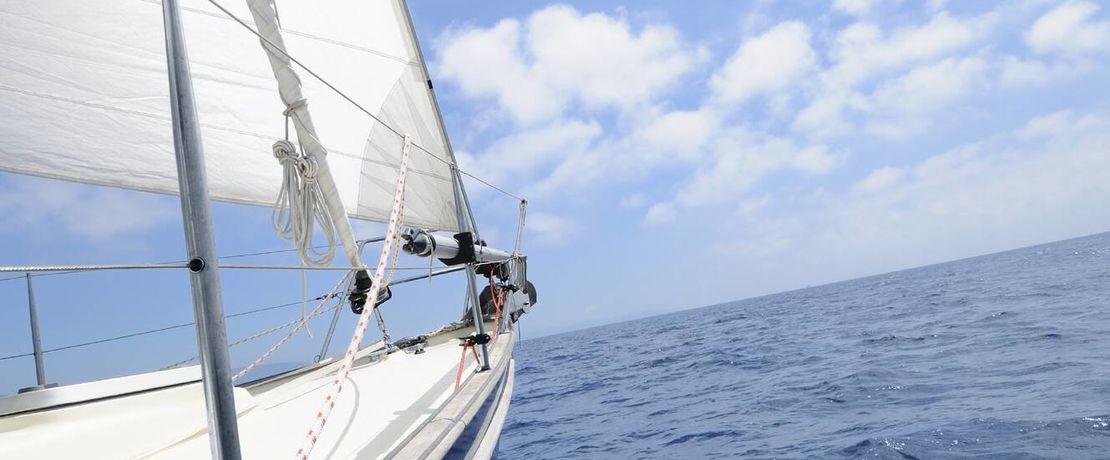 Markets
More fuel-efficient, faster ships 
ROHACELL® composites in the marine industry
Composite materials are of increasing importance in the shipbuilding industry. Lightweight applications allow for higher payloads and faster speeds. The consistent use of sandwiched composites in deck and bulkhead structures saves considerable amounts of fuel. 
Builders of military ships and yachts continue to find new application areas for sandwich constructions. The greatest potential lies in lightweight construction, since it takes a disproportional performance increase of the ship propulsion to accelerate a greater mass to the same final speed. This is an important consideration for high-speed ships. The main application areas include decks, interior structures, hull sections (especially in areas with higher temperatures) for Surface Effect Ships (SES, e.g. Skjold), frigates (e.g. Visby) and high-speed passenger ferries. 
The advantages of ROHACELL® primarily are associated with sandwich manufacturing (e.g. resin infusion processes), high dynamic strength, low smoke emissions, easy processing, and excellent energy absorption. In this regard please view the studies of KTH Stockholm about the fatigue behavior of sandwich foam core materials. 
ROHACELL® is approved by DNV and meets the IMO HSC criteria for vehicle decks, engine rooms, and passenger spaces.
.............................................................................................................................................................
"More speed with less fuel." This is the charter of the Norwegian MTB high-speed catamaran apart. It is made possible by the consistent use of ROHACELL®. 
In order to achieve top speeds in excess of 64 knots for a vessel of the length of 54m (178 feet), the Norwegian ship builder Kvaerner Mandal opted to use ROHACELL® core as a way to strengthen the superstructure, upper deck, and bulkheads while reducing weight. 
PMI rigid foams have been approved for shipbuilding applications by DNV (Det Norske Veritas) since 1994. Different systems which meet the IMO HSC Code criteria MSC.40-64 were approved by DNV in 2002. The designers chose ROHACELL® because of its extremely high strength-to-weight ratio, and unsurpassed thermo-mechanical properties.