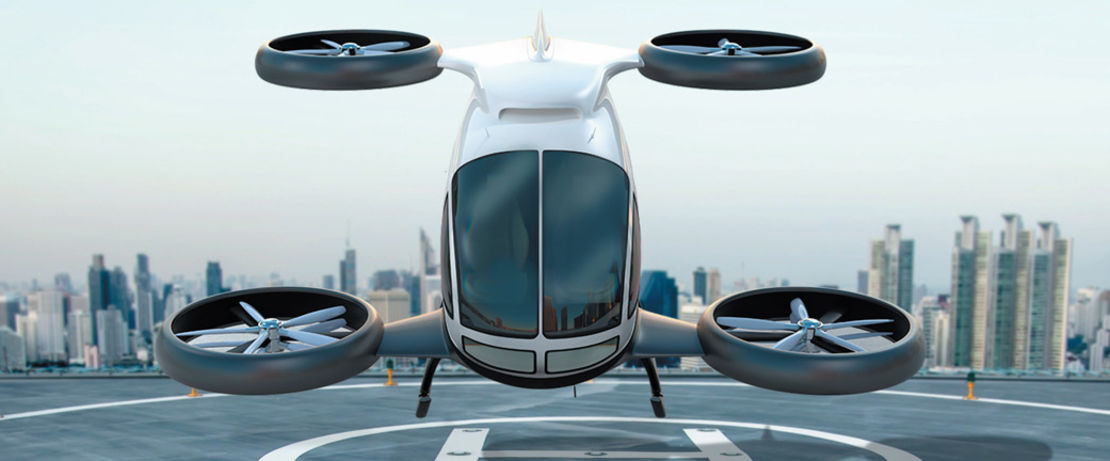 Air taxis
Merge into the fast lane with our urban air mobility foam
They're the future of transportation and delivery – eVTOLs – the next generation of helicopters. Incorporating different technologies, features and designs, yet sharing a common vision: a vehicle that is lightweight, energy-efficient and mechanically dependable. The many proven strengths of ROHACELL® and ROHAFORM® urban air mobility foam core products are exactly what this emerging market can use. We offer a full range of high performance, closed cell urban air mobility foam core products for sandwich design composites.
For a market in the development cycle, the right composite materials are crucial for prototypes and final designs for production. Ideal sandwich design composites for eVTOLs include a lightweight sandwich material with aerospace certification, such as ROHACELL® structural urban air mobility foam, on the inside and carbon fiber on the outside.
When you use ROHACELL® urban air mobility foam cores in sandwich design construction, the result is a robust and durable composite. The aerospace industry has long made use of ROHACELL® as a lightweight, structural core material. It is a cost-efficient choice due to its process reliability in state-of-the-art processing and its ease of use in producing highly integral structures.
THE RIGHT COMPOSITE MATERIALS for Urban Air mobility
The high glass transition temperature (Tg) and exceptional creep compression strength provide good consolidation of face sheets during processing, even during short and intense production cycles. It withstands temperatures as high as 190 °C (374 °F) and pressures up to 0.7 MPa (102 psi) over several hours. Even temperatures up to 210 °C (428 °F) are possible in a pressure-free, post-cure process. The high temperature resistance of the material ensures curing pressure remains stable, even in the presence of possible exothermal reactions, and guarantees the highest laminate quality.
A choice of ROHACELL® urban air mobility foam grades are available in multiple densities with a range of cell sizes making it easy to optimize resin absorption, both in pre-preg processing and resin infusion. 
Let our team of experts support you with FEM calculation, product and density selection, and how our products can fit within your production parameters.
Fire safety with ROHAFORM®
Since fire safety of the passengers and aircraft itself is paramount during flight operation, Evonik offers the inherently flame retardant thermoplastic particle foam solution ROHAFORM®. The rigid and closed cell foam solution is capable to exceed the requirements of for example FAR 25.853 standards and OEM specific requirements. ROHAFORM® can be processed up to 180°C (356°F)and is compatible with state-of-the art thermoplastic and thermoset resins. The fully thermoplastic polymer foam meets the needs of a modern circular economy and can be recycled by means of state-of-the art process technologies, providing part producers and end-users by a meaningful end of life perspective. 
LET OUR SHAPING EXPERTS PRODUCE YOUR air taxi FOAM SHAPES AND DELIVER THEM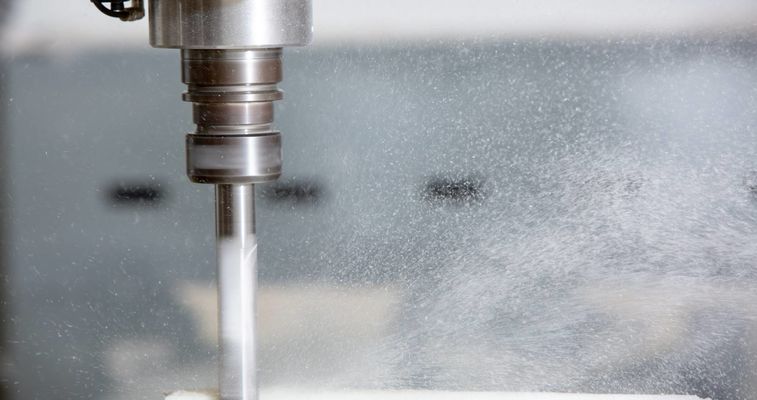 READY FOR THE NEXT PROCESSING STEP
Reduce waste expense and risk of damage that can occur during your in-house shaping step, plus also lower inventory costs by requesting just-in-time delivery to meet your production schedule. Our Shapes Department is equipped with high-tech tools and trained experts who ensure your shaped parts are inspected and shipped per your specifications.